INDUSTRIAL DOORS
Industrial doors are part of the "complete loading point", they are a sort of connection between the warehouse and the truck.
They can be assembled according to customers' needs and to the characteristics of the handled goods. They are composed by an industrial sectional door, usually with standard sizes, and a loading bay.
Thanks to the wide range of solutions, we are in a position to meet all the customers' needs. It is possible to add a threshold, place the ramp outside the loading dock using a mezzanine, add a pedestrian door or a speed door instead or in addition to the sectional door.
Loading bays
Loading bays are platforms connecting the dock to the truck in order to allow forklifts to get into the truck and load/unload goods.
The vehicle gets in contact with the bumpers of the loading dock, the ramp is lifted through the hydraulic mechanism, the platform opens and is placed on the loading bed and it is thus possible to carry out loading/unloading operations.
Doors
- Manual or automatic sectional doors
- Folding doors
- Fire doors
- High speed folding or roller doors.
SOME EXAMPLES
Sectional doors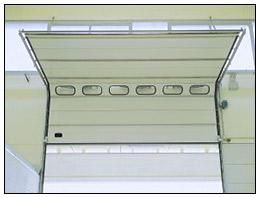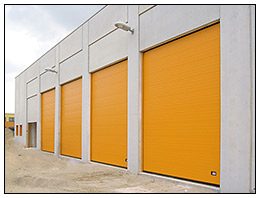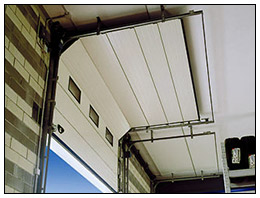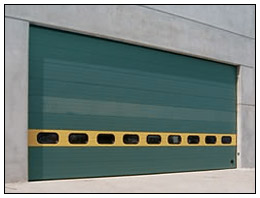 Folding doors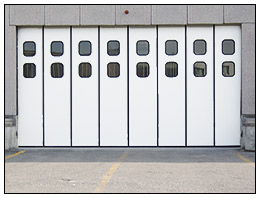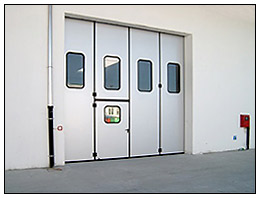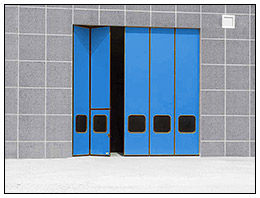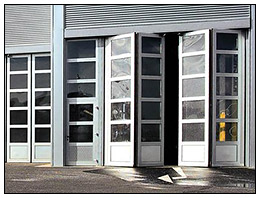 Loading docks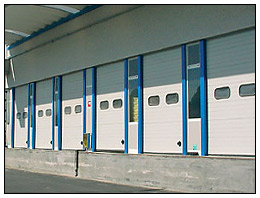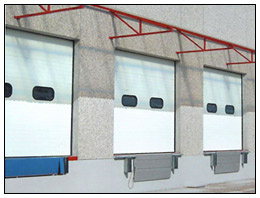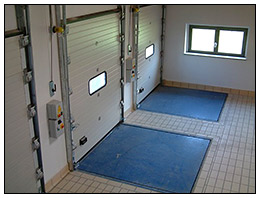 Dock seals