SPECIAL WORKS
Tilting containers
Tilting containers are the best solution for the collection of products or processing residues, separate collection of waste, for handling and transport.
Robust and reliable, they can be built with varnished, galvanized metal sheet or with stainless steel.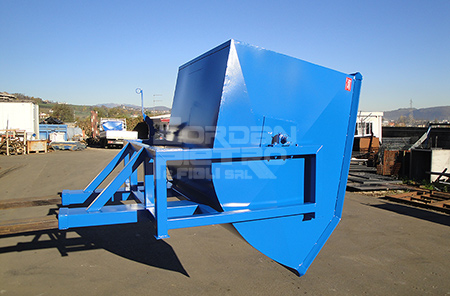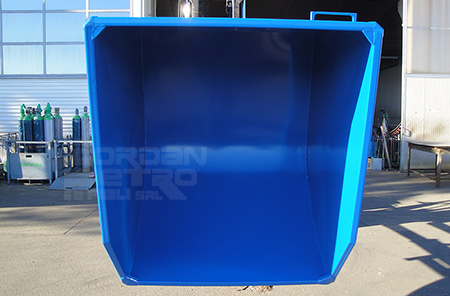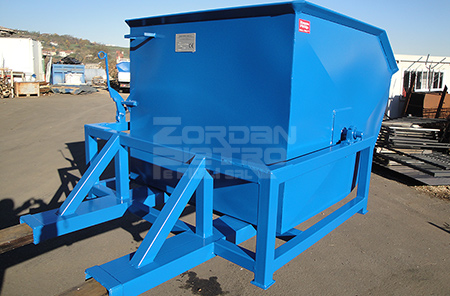 Hydraulic forklift scoop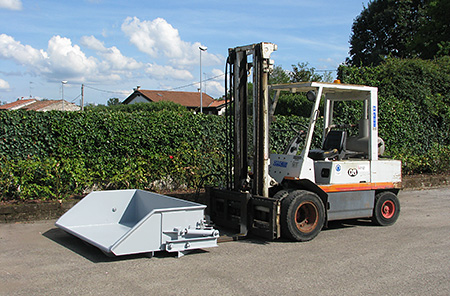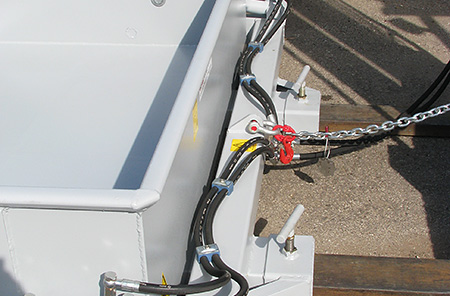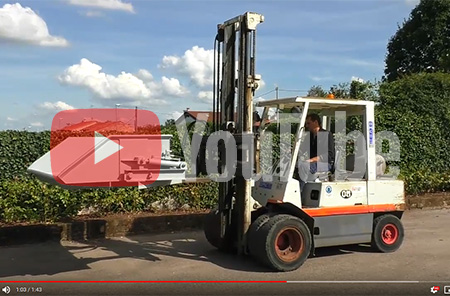 Other finishes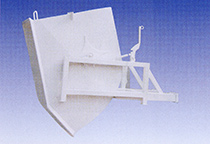 White varnish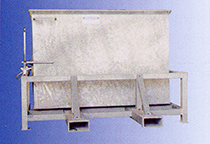 White varnish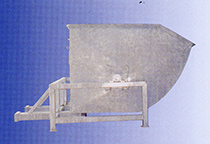 Galvanized sheet metal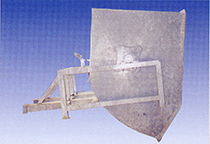 Galvanized sheet metal
OTHER PRODUCTS
The Zordan Pietro company also supplies other carpentry products, as a sign of the company's excellent vitality.
Here are some examples.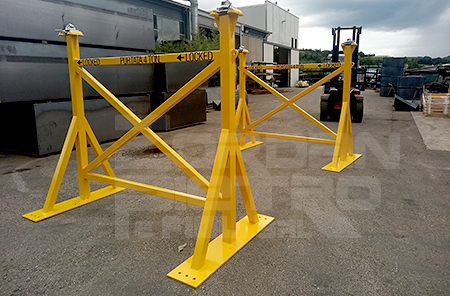 Sawhorses for inspection of containers
For maintenance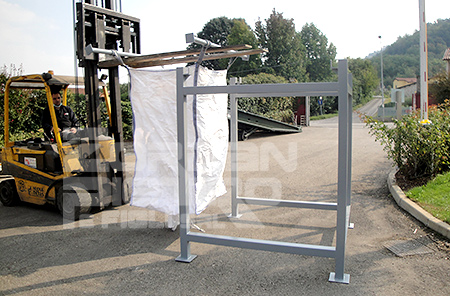 Big-bag container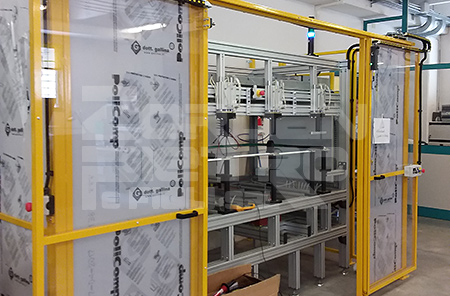 Machine guards
With automatic sliding doors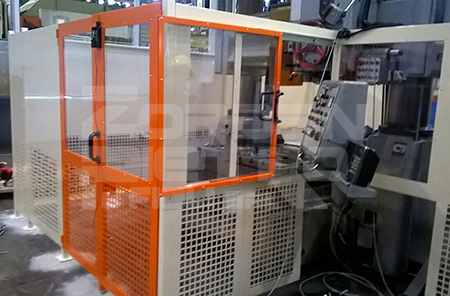 Machine guards
With swing doors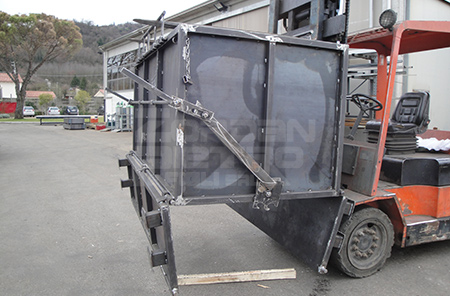 Box for leather hides with gravity self-unloading system
Manual operation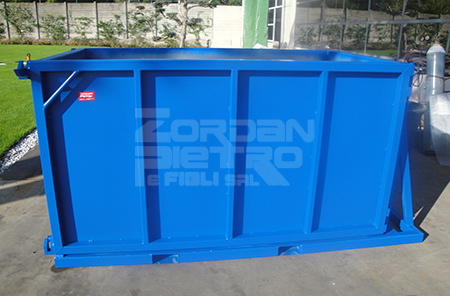 Packaging box for leather hides
Width mm 1300
Length mm 3100
Height mm 1400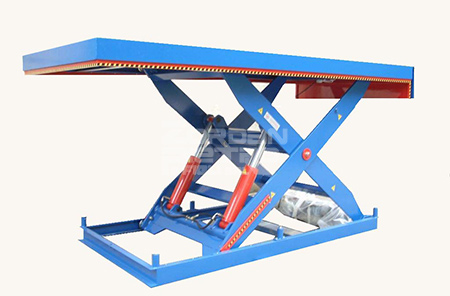 Lifting platform
Various capacities, various sizes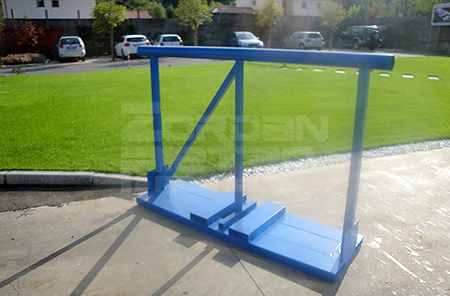 Sawhorse
Width mm 600
Length mm 2200
Height mm 1500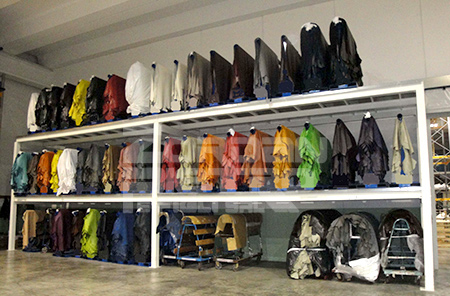 Shelves for leather hides
Various capacities, various sizes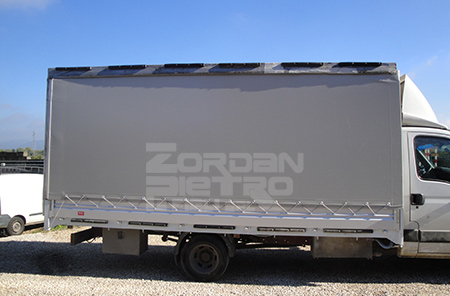 Cargo beds for trucks
Standard sizes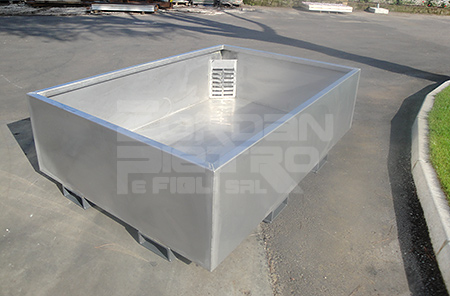 Stainless steel tank with side discharge
Width mm 2300
Length mm 1600
Height mm 600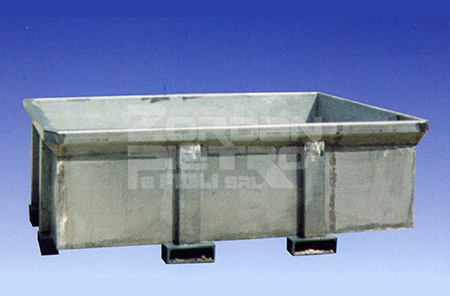 Wood, iron and stainless steel boxes
Width mm 1500
Length mm 2500
Height mm 700 - 800 - 900
Steel slides mm 40 - 260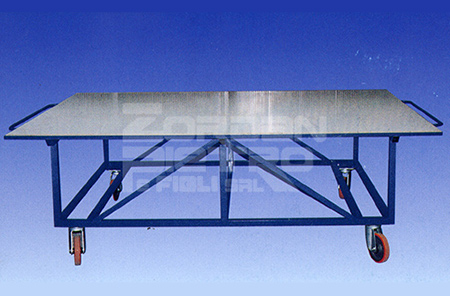 Workbench for finishing processes
Width mm 1800
Length mm 2400
Height mm 800
Lacquered multilayer wood surface